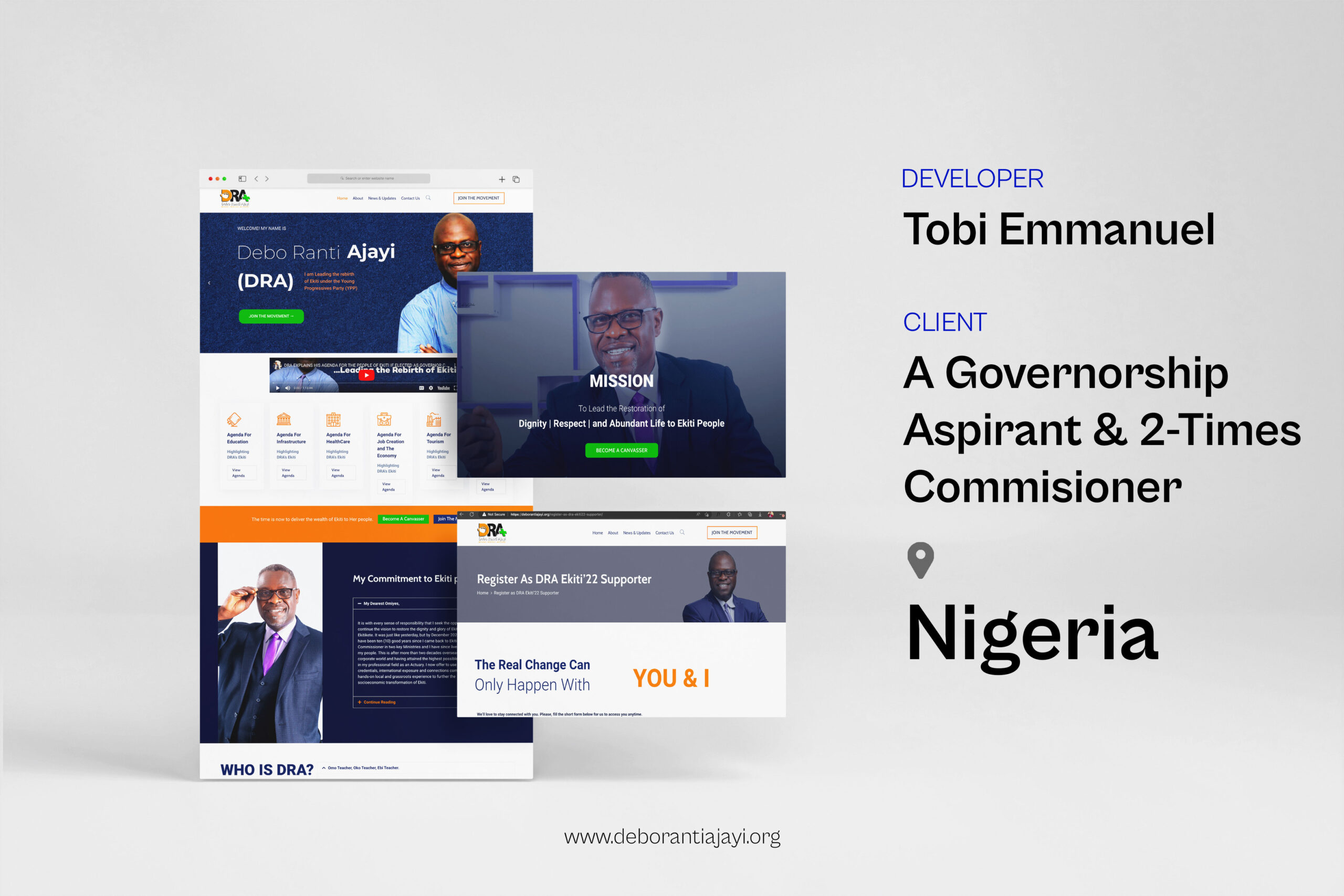 Political Campaign Website for a Governorship Aspirant in Nigeria, Hon. Debo Ranti Ajayi (2-times Commissioner, Ekiti State)
I undertook the development of the Official Campaign website for Hon. Debo Ranti Ajayi, A governorship aspirant in Ekiti state in the year 2022 election, and a 2-times commissioner under JKF 1.
I also managed all digital marketing services throughout the period of the campaigns. Hon. Debo Ranti Ajayi is leading the restoration of the Ekiti State.
DRA began his actuarial career in Canada, where he worked for over a decade before joining the American Life Insurance Company (ALICO – a wholly-owned subsidiary of American International Group) at the global Headquarters in the State of Delaware, USA. He was later posted to Dubai where he spent six (6) years serving as the Chief Actuary for Middle East, Africa and South Asia region before moving back to the USA to become the Senior Corporate Actuary at the global Headquarters with oversight function that covered several continents. In June 2008, DRA left ALICO to become Managing Director in Milliman, Inc. (a U.S-based, global actuarial firm) with the sole responsibility of establishing operations to serve Middle East, African and South Asia region. DRA is currently the Chairman and Consulting Actuary of TAF Consulting Group, an actuarial consulting firm that he established in partnership with others, with offices in Dubai, Lagos and Accra.
Check it out: https://deborantiajayi.org/
The website was developed by Tobi Emmanuel,